Richard Franklin Company
Glendale, CA
Portland, OR
(NCAA Football)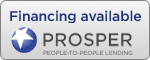 February 06, 2009
Buy the Rumor, Sell the News
The DOW is up (183.59) on rumors of a change in Mark to Market, TARP III and the so called "stimulus" plan. If you got in yesterday, do you want out today?
On Monday (or Tuesday, or Wednesday) once the "rumors" become "news" how far will DOW drop. Yesterday, several analyst were heard to ponder a possible 1,000 point drop in the DOW. Could that happen? Do you want to bet against it? If you are a long term holder (I am), then you are going to ride it out, and buy late in the day. If you are a short term trader, you should be out later today.
Want to comment? You can view our blog HERE. See our comments on silly, misleading and just plain dumb things companies do and say.
Investing in stocks involves risk, and you should be prepared to understand those risks, including losing your principle investment, prior to investing in any financial investments, including, stocks, bonds and other types of investments.
Recommended sites:
Thank you for visiting.
[ The Franklin Letter ] [ The Franklin Poll ] [ Ebay.htm ]